Record Company: "Peggy Lipton - Not only was she a gorgeous, sultry flower child but she could act! And not only could she act, but she could sing - really. Yes, and she could also write and well hold a candle to her idols Laura Nyro and Carole King (who she tributized here a couple of years before Carole released her Tapestry album with her own version of Natural Woman). So Peggy Lipton was visionary as well! This is her debut album from late 1968 with two bonus tracks that were singles in 1969. We're so excited about this disc that we can't help turning this description into a mini review. As mentioned previously, this album tributizes her idols Laura Nyro and Carole King. All of the non-original songs were written by Laura or Carole (with either Goffin or Stern). The choices are exemplary. She chose Stoney End two years
Peggy Lipton
Peggy Lipton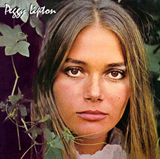 Play
Wear Your Love Like Heaven
Stoney End
Lu
Mod Squad Scene
A Tribute To Peggy Lipton
Co-Production of Sound and Mix
Sound Recorders Studio
Hollywood, California
Dunhill Records / Sort Of Records
(CD A) 2008
* Married music mogul Quincy Jones 1974
* TV series The Mod Squad 1968-73
* TV series Twin Peaks
* Assistant instructor in Jane Fonda's
workout videos
* TV Guide's 5th Sexiest Star of All Time
* 4 Golden Globe Nominations and
Winner of 1971 Best TV Actress Drama
* Peggy Lipton has dated both Elvis Presley
and Paul McCartney!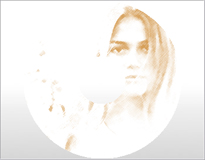 before Barbra Streisand took it to the top ten. She also chose two other great yet rarely covered Nyro songs, Flim Flam Man and Lu. For her Carole King songs (aside from her excellent version of the well worn Natural Woman) Peggy scores big points not only for choosing It Might As Well Rain Until September but for the lustrous ballad interpretation... possibly producer Lou Adler's idea. Another wonderful and obscure Carole King song is Lady Of The Lake. And Peggy's own compositions exemplified by Let Me Pass By and San Francisco Glide show her to have an evocative lyrical and melodic inspiration to rival her idols. Peggy's voice is lilting and soulful and her writing has the quiet depth she exuded on screen. No wonder she and Quincy Jones matched up. The album was Near Mint as were the singles."