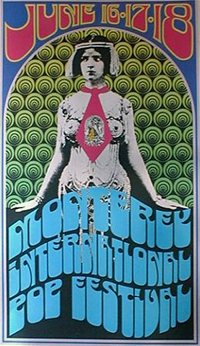 Monterey
International Pop Festival
June 16-18 1967
The Association, Eric Burdon & The Animals, Simon & Garfunkel, Big Brother & The Holding Company w/Janis Joplin, Country Joe & The Fish, Paul Butterfield Blues Band, Mike Bloomfield & The Electric Flag, Hugh Masekela, The Jefferson Airplane, Booker T & The MGs, Otis Redding, Ravi Shankar, Buffalo Springfield, The Who, The Jimi Hendrix Experience, Mamas & Papas, Scott McKenzie and others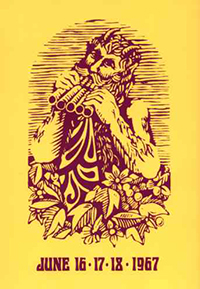 World's First Pop Music Festival
Simon and Garfunkel
Live At The Monterey
International Pop Festival
Simon and Garfunkel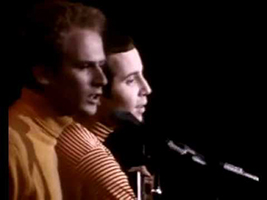 Play
Homeward Bound
The Sound Of Silence
Sound Mix
(A) 1968
LIVE AT MONTEREY - 1967
RAVI SHANKAR
ALLAH RAKHA, Tabla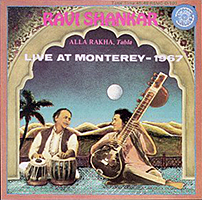 Play
Dadra and Fast Teental
Sound Mix
(A) 1968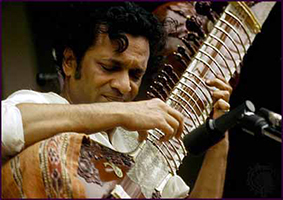 Ravi Shankar had never played at a Pop gathering and finally agreed to do so on the insistence of George Harrison of The Beatles.
Shankar arrived early in Monterey and almost thought of not playing, seeing the atrocious onstage behaviour of some rock stars. One of them was legendary guitarist Jimi Hendrix-burning his guitar and throwing it to the audience. Shankar was shocked to see this. He regards the instrument like a friend, burning a guitar was unbelievable to him.
Ravi woke up to a dark rainy morning and it was afternoon when the rain stopped and he began playing, accompanied by Tabla maestro Allah Rakha and Kamala Dasgupta on the Tanpura. This 19 minute magical piece, "a light classical melody" as Ravi calls it, consists of a main tune that is decorated with improvisations of
folk and other tunes. Allah Rakha is at his best.
The result is a rare uplifting epic creation.
Ravi Shankar
Live At The Monterey
International Pop Festival
Ravi Shankar
Play
Dadra and Fast Teental
Sound Mix
(A) 1968